TIGHT ACCESS MINI EXCAVATIONS
Based in Adelaide, South Australia
Excavation services in Adelaide
Blackwood / Adelaide Hills & surrounding suburbs.
Tight Access Mini Excavation Specialists in Adelaide
We use all the latest modern machinery and attachments, we have had many years of experience in all aspects of detailed excavation in Adelaide including tight access mini excavations, from small garden tight access mini excavations to excavations on large Adelaide infrastructure projects.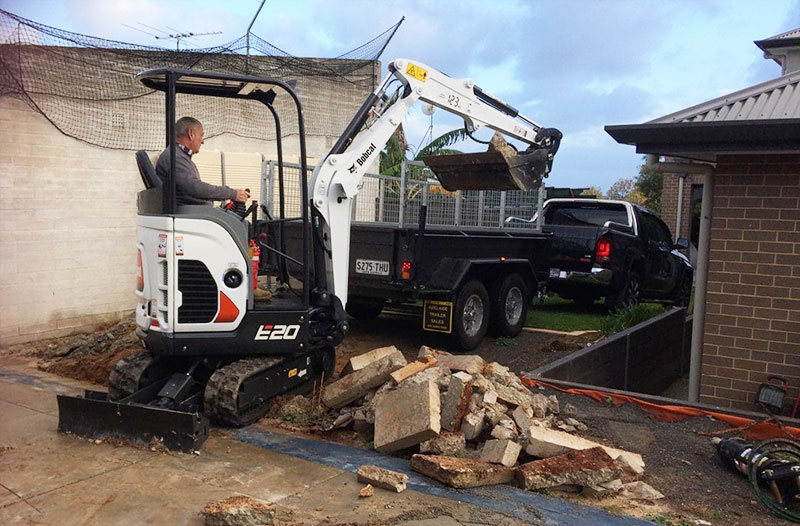 Larger excavators and tandem Tippers
We also have larger excavators and tandem Tippers available for your larger excavation project. If you need tight access mini excavations or larger excavation projects carried out in Adelaide.
We have the skills equipment and knowledge to coordinate your tight access mini excavations or larger excavation projects in a timely manner with attention to detail and get the job done right and on the budget the first time, saving time and money for the client.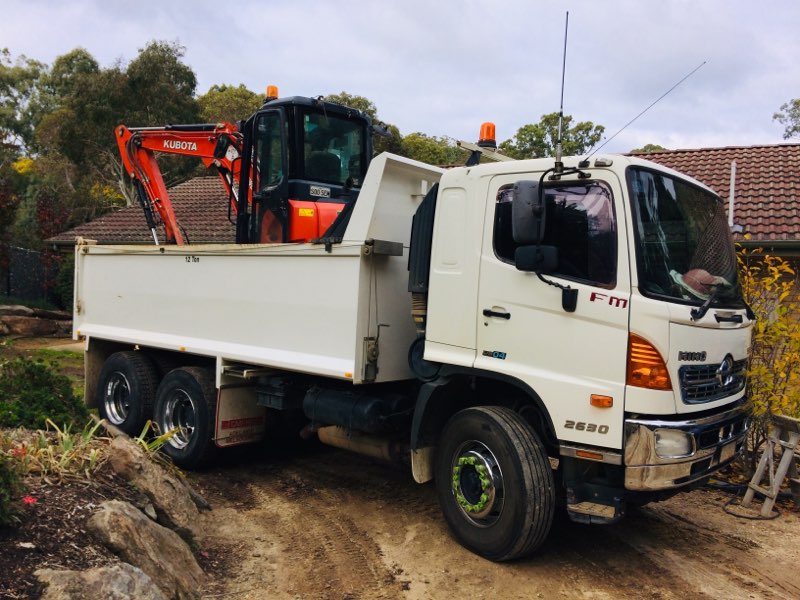 We look forward to working with you on your tight access mini excavations or larger Adelaide excavation projects.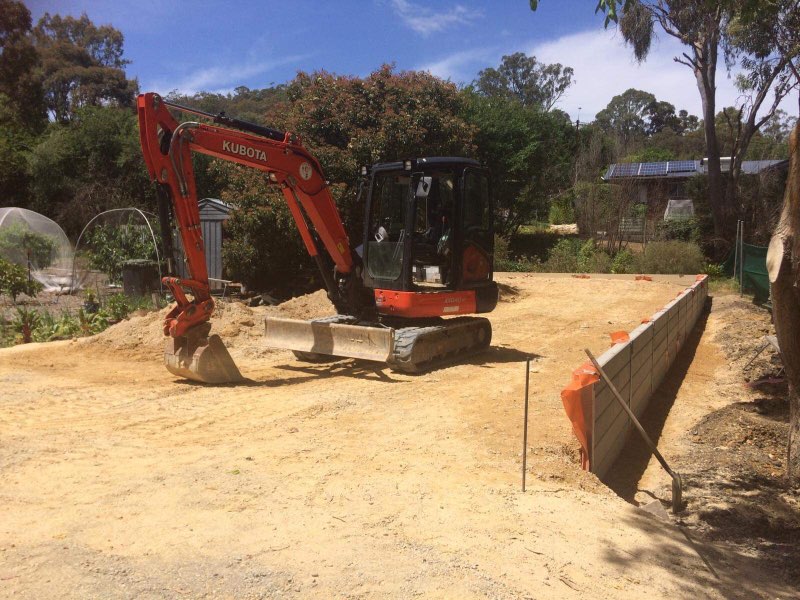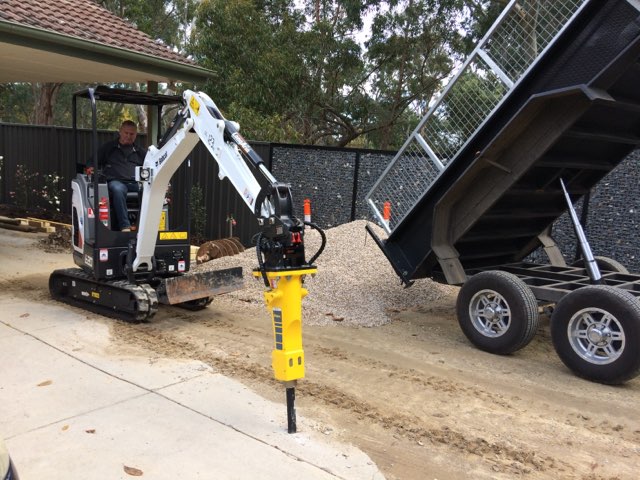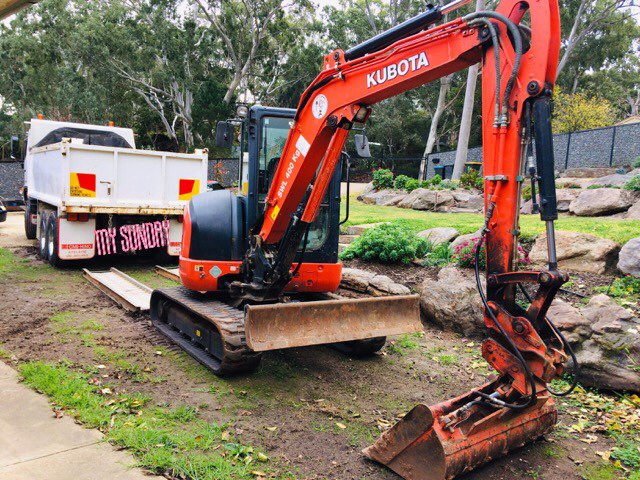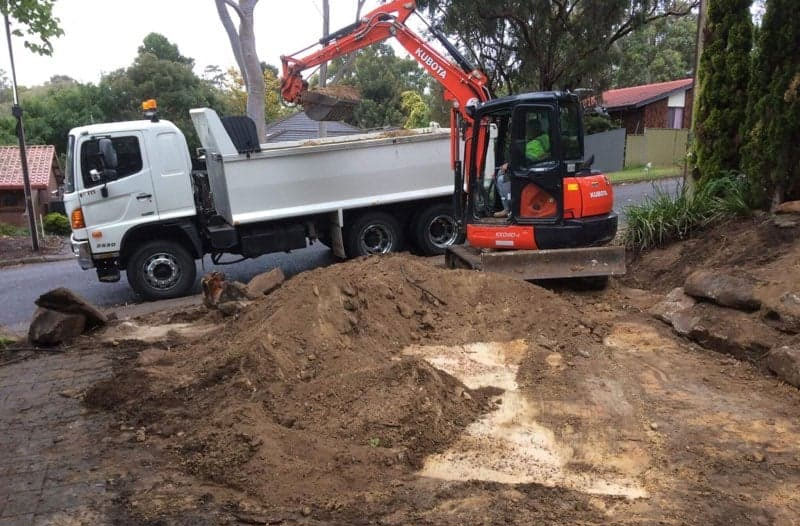 CONCRETE / SOIL REMOVAL
Tight access mini excavations Adelaide can handle all your soil or concrete removal projects in Adelaide large or small, with rock breakers and diamond saws to get the job done fast safely and efficiently and prepare your site for new concrete pavers or landscaping as required.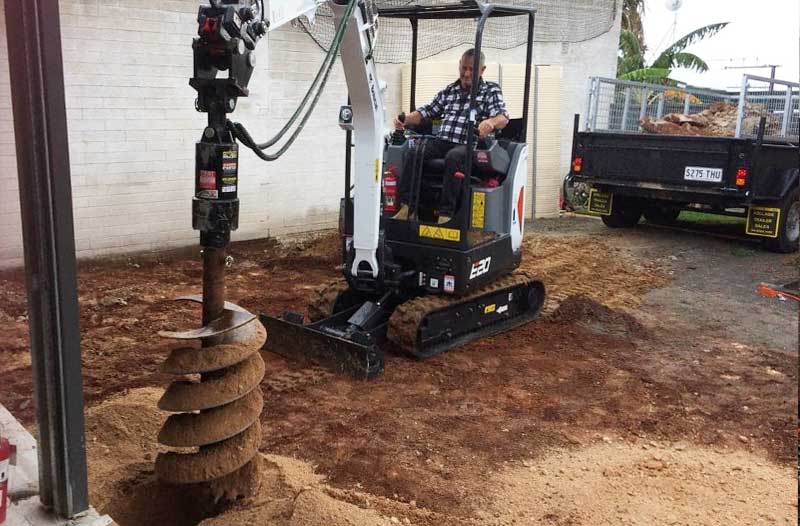 HOLE BORING
At tight access mini excavations ADELAIDE, we are able to drill holes and piers from 150 mm to 600 mm diameter for your retaining wall or building projects, saving you working by hand or paying high prices for hire equipment and then still having to do the job your self! call us instead.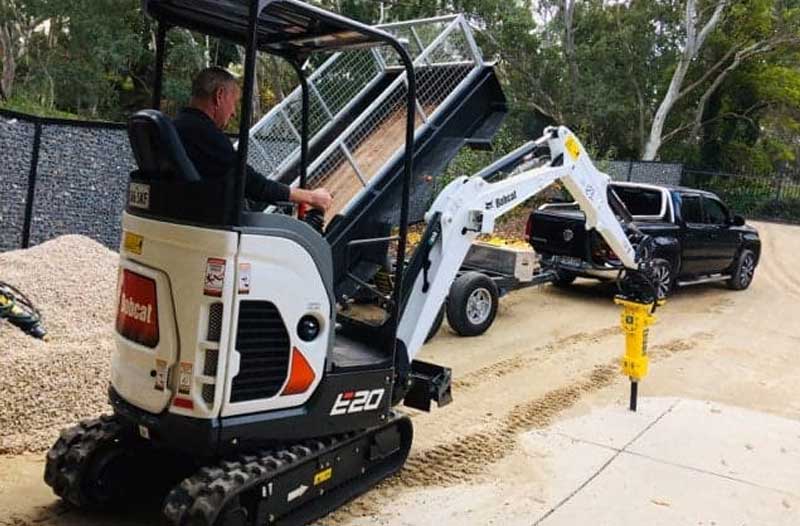 ROCK BREAKING
At tight access mini excavations Adelaide we can solve all your concrete and rock breaking problems without breaking your back or bank account, whether you need concrete broken out or rock from your excavation. save paying high prices to hire equipment and still have to do the job yourself! just give us a call and leave it to us.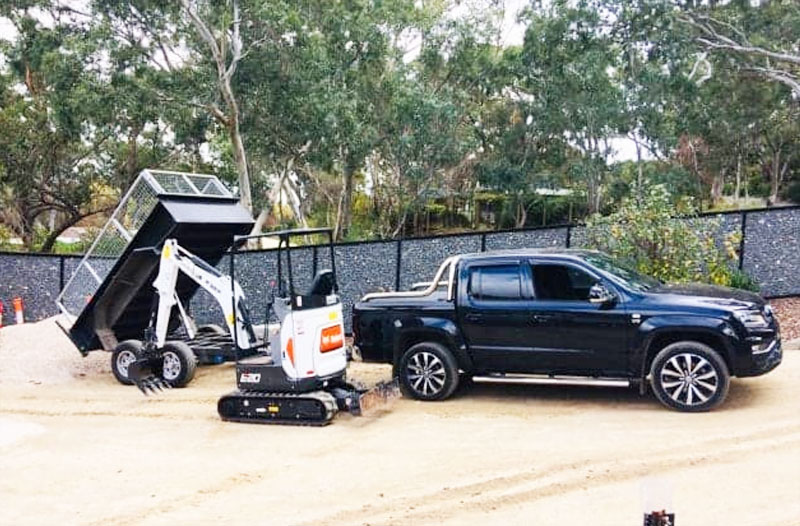 DRIVEWAYS SHED SITES
At tight access mini excavations Adelaide we can remove old concrete or paved driveways or prepare your site for new concrete, paved or rubble driveway, we can cut and fill shed sites and build retaining walls to suit your needs leaving you a neatly retained level site for building.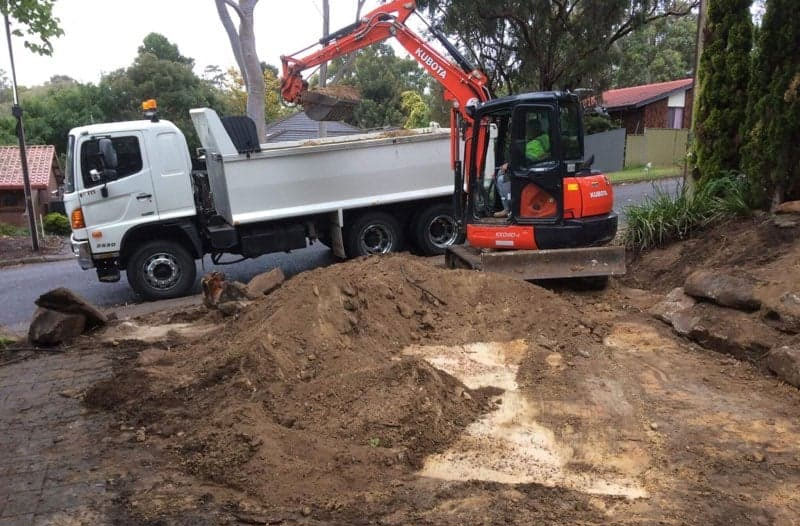 LIGHT DEMO YARD CLEAN UPS
At tight access mini excavations Adelaide we can tackle all your garden clean up needs including tree and shrub removal,  green waste and rubbish removal, we can also provide light demolition of buildings sheds etc.
FAQ's about our excavation services
Are you licensed and insured?
Yes, we are licensed and fully insured.  
Skilled Operator and Quality Service Assured
Mick Doyle is highly skilled and a very experienced machine operator with over 30 years in the civil construction industry.
BLD LIC NO 242136
A.B.N 93 447 967 422
Can you remove dirt/materials?
Yes, we can provide removal of all materials on site including concrete rubbish and green waste. We have a tandem tipper truck (12 tonne capacity) and a Tandem tipper trailer (3.5 tonne. We also provide skip bin hire if required.
Can you dig through rocks?
Yes, we have rock breakers on all our machines for breaking up rock and concrete. Perfect for pulling up unwanted concrete –  concrete floors, driveway, paths.
Will your machines damage our paths and driveways?
No. Our machines have rubber tracks which may leave rubber marks but no permanent damage to the pavers or concrete. Rubber marks can be washed off or wear off over time.
How much do you cost?
We have a minimum charge of 4 hours on site. Our rates are reasonable. Being professional operators, we are faster and more efficient than most other operators providing savings for our clients.
How deep can you drill holes?
For Retaining walls and foundations piers, Our Hole Borer gives us the capacity to drill up to 600 mm in diameter and 3.5 meters deep.
Can you get through my carport?
Yes, we can! We cater to ALL situations. We can take the machinery under a carport from as low as 1.7  metres and narrow (wide) as 1.1 metres.
Why not do it myself and hire a machine?
Machine hire is expensive and will maybe take too long to do the job and will end up costing you more than sitting back and leaving us to it. We have over 30 years of experience in the industry.  We can plan the most cost effective and efficient way of completing your project. We work with our clients to make sure they understand the whole process before and during the job.
Can you build retaining walls?
Yes, we are licensed to build any retaining wall. We can supply concrete sleepers or rocks. Built with industry standards and specifications so you can be sure the wall won't fail in the future. We work with the landscaper and the homeowner to achieve the desired results.
Excavation MACHINERY
Tandem tipper trucks 12 tonne capacity

Tandem tipper trailer 3.5 tonne capacity

5 tonne excavator

2 tonne excavator

Rock/concrete breakers

Hole borers

info@tightaccessminiexcavations.com
Adelaide, South Australia